SYNOPSIS
The RNA Male Voice Choir was founded in Leamington Spa in 1972 and continued to exist until ealy 2018, when the Royal Naval Association Club in Leamington Spa closed down.

When the RNA MAle Voice Choir ceased operations, many of its members started a new choir - The Two Castles Male Voice Choir, based in Warwick. Details of the new choir can be found at www.twocastlesmvc.org.uk

The choir was Leamington Spa's only male voice choir, and was open to all men living in and around Leamington Spa (England). Because of its historical links to the Royal Naval Association, it continued to bear the RNA name even though - in latter years - it became an autonomous unit. The Choir met for rehearsals at the RNA Club in Adelaide Road, Leamington Spa each Monday evening from 7.45pm to 10pm. It was about 30 strong - with a blend of First Tenor, Second Tenor, Baritone and Bass voices.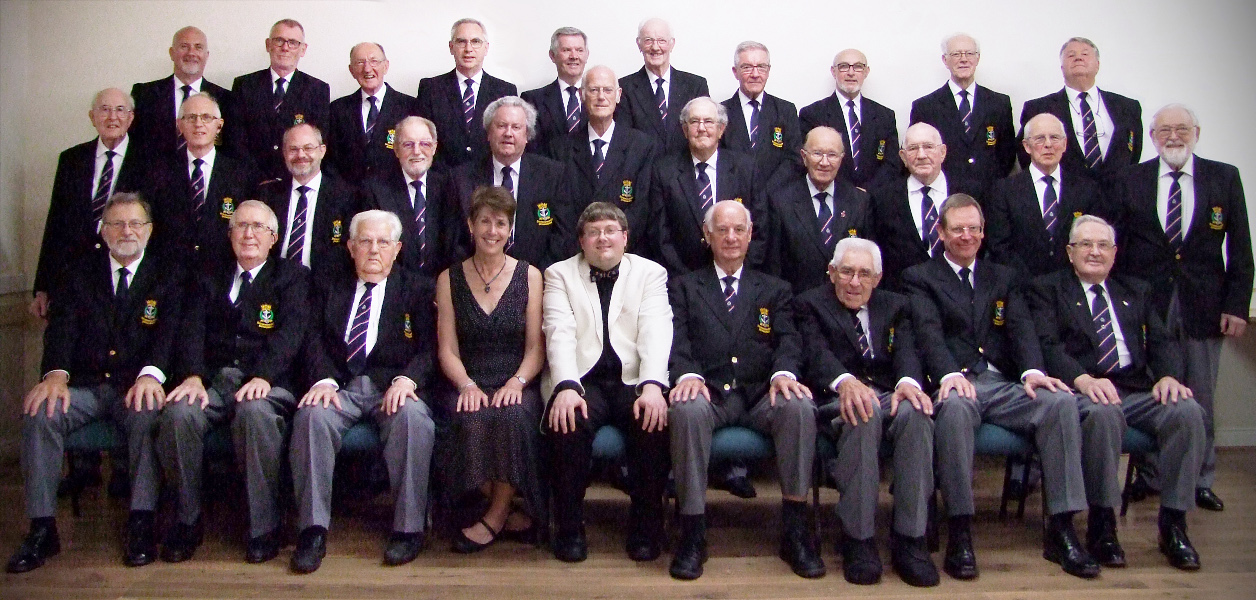 The choir aimed to maintain a high standard of musical performance, even though many of its members did not read music. The choir had an extensive repertoire, both of traditional male choir pieces such as Welsh hymns and operatic choruses and of more modern syncopated items.
The choir staged concerts in halls and churches in South Warwickshire - either on its own or in conjunction with other local choirs or artistes. On occasions, it took part in much larger events further afield - examples being massed male choir events at the Cardiff Arms Park rugby stadium and the VE Day 50th Anniversary Concert in Hyde Park (London). Most of the choir's concert activities were concerned with raising money for local or national charities, but entertainment was also sometimes provided for the residents of retirement homes.
Since the choir no longer exists, it clearly cannot give performances. However,if you would like to discuss the possibility of a concert with its successor choir, please see the link at the top of this page.

---
This page was last updated on 11th July 2018
If you have any comments or queries please contact the Webmaster